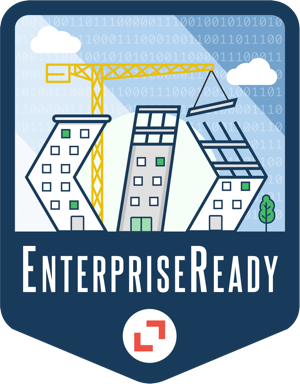 Podcast
Welcome to the EnterpriseReady Podcast, a new show aiming to change the enterprise software narrative from how to sell to the enterprise, to how to build for the enterprise. This show will feature in-depth interviews with industry experts and enterprise software founders as we try to break through the jargon, establish a common vernacular and share the lessons learned from BUILDING the world's best enterprise software.
EnterpriseReady is hosted by Grant Miller, creator of EnterpriseReady and co-founder and CEO of Replicated, who are powering the worlds best enterprise software.
Episodes
---
Ep. #15: Jeff Williams, Contrast Security
Ep. #16: Spence Green, Lilt
Ep. #17: Ben Hindman, Splash
Ep. #18: Elizabeth Zalman, strongDM
Ep. #19: Alex Miller, StackOverflow
Ep. #20: Mark Greene, Cloud Elements
Ep. #21: Yvonne Wassenaar , Puppet
Ep. #22: Michel Feaster, Usermind
Ep. #23: Derek Steer, Mode
---
Are you interested in being a guest on the EnterpriseReady Podcast? If so, drop us a note here.
Subscribe for the latest EnterpriseReady tips.
We won't bug you often, but when we do it will include significant updates and contributions to EnterpriseReady.